Make Your Home Stand Out
Create Beautiful Tiffany-Style Stained Glass In Just 2 Days
Have you ever walked into a room with stained glass and gasped at the beauty of it?
Have you dreamt about being able to fill your home with your own dazzling works of art but feel daunted about where to start?
Then take the Stained Glass Foundation Course – a complete online starter project designed by Milly Frances – and say 'hello' to:
a whole host of unique gifts for your family and friends

a sense of pride and excitement in your new-found skill

a dazzling home full of uplifting colour and light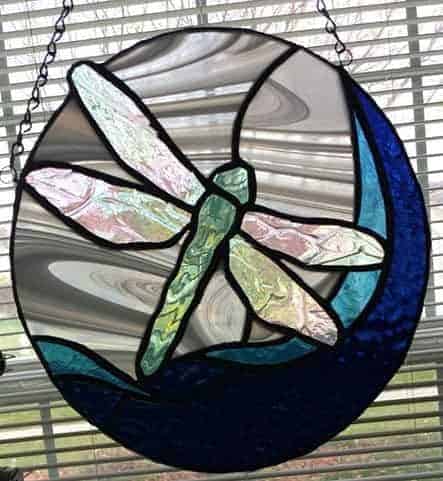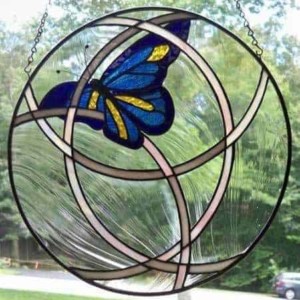 Wow Your Friends And Family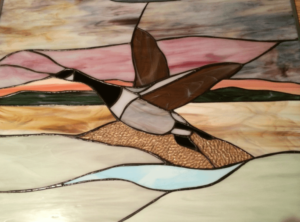 Enjoy Vibrant Coloured Light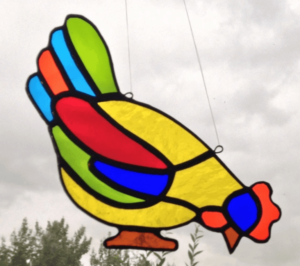 Learn stained glass and become creatively fulfilled, proud of your work and confident in your ability to try new things
What students REALLY think of the Course...
"I had perfect fits first time"
I have been working on a gift for a friend and am amazed at how quickly and exacting it came together. From the design to the patina stage it was effortless.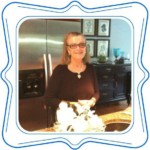 Mitzi Mallon
Why did I develop the Stained Glass Foundation Course?
What I love most about teaching is the moment when a student starts to feel confident trying new things. That's when I know their creativity is ready to fly.
I'm a qualified teacher and have included ALL the practical information you need to make stained glass in this course but my experience tells me that learning this craft isn't just about hard skills. My mission is also about nurturing confidence so you feel able to try new things. It's about fostering pride in your work so you can show it off to the world.
I've worked with hundreds of beginners – both face to face and online – and watched as they grow in skills and confidence until they're ready to take anything on. That's what I want for you and why I created this Foundation Course.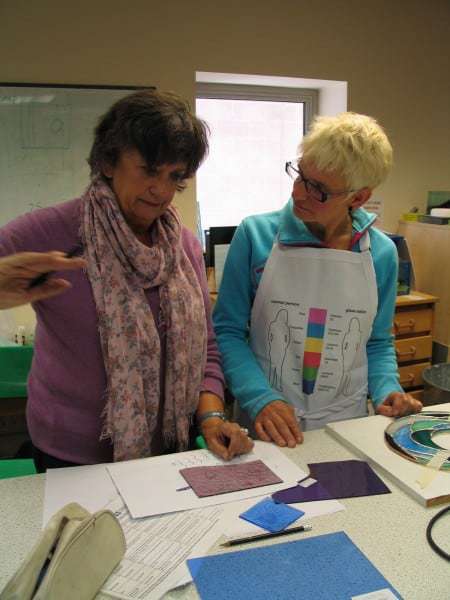 What students REALLY think of Milly's teaching...
"Milly brings out our creativity"
Milly is patient and kind and is interested in everything you do. I love how she got us to look at things and came up with ideas that we hadn't thought of.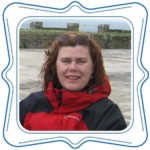 Pauline Sandell
This is what you get in the Stained Glass Foundation Course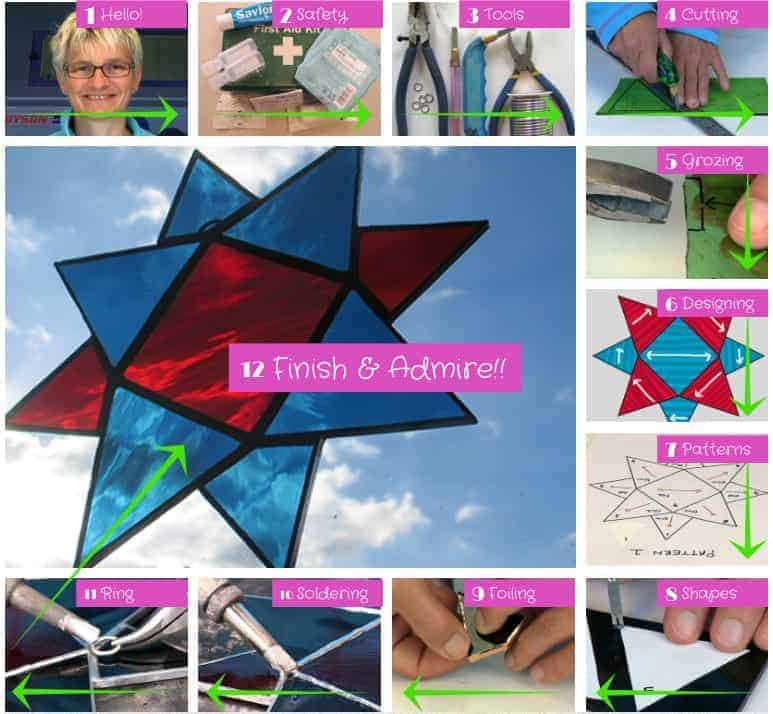 Each module demonstrates a new technique, making sure you have a completed project at the end
12 modules following a clear and direct line from tool selection to hanging your finished piece. 

You learn all the nitty gritty detail about each stage – including fixing mistakes – before you're confident to move on to the next.

162 minutes of video training that leave nothing to guess work.

With lots of close-up detail the videos show you exactly what to do and get rid of nagging self-doubt.

11 Fully Illustrated e-Books that freeze-frame the processes.

The eBooks give you time to build up your skills layer by layer until you feel ready to progress to the next level.

Slideshows, Fun Quests and Inspiration. 

The work of the inspirational artists featured in the course will help you embrace the challenge of designing projects to be proud of.

2 Bonus eBooks and a Mystery Surprise!

 All carefully designed to add to your ability to make great stained glass.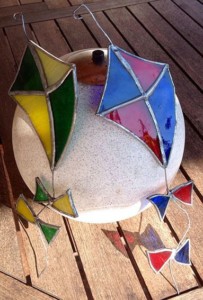 Take a quick look at the Course
Who IS The Course For?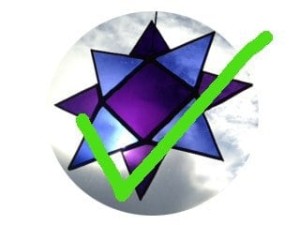 Who IS this Foundation Course for?
The class is suitable for both complete beginners and also refreshers or those quite new to stained glass. It is suitable for those who have never cut a piece of glass before but is also helpful if you have done a class or want to improve your techniques and knowledge.

The course is self-directed so you need to be the sort of person who is motivated enough to check in and follow along. All the answers to your questions will be in the course but you will need to log in, watch it, read it and answer fun quizzes!

Stained glass is a very special craft. You need to have the spirit to try something new, a patient outlook and be willing to practise accuracy. The best stained glass is made by those who practise and improve their accuracy.
Who ISN'T this Foundation Course for?
This course is not aimed at accomplished stained glass artists. It is designed for those who are either at the start or are early days into their stained glass journey.

A patient, accurate approach is needed for this craft. If you want everything done yesterday and are irritated by the very word 'precise' this may not be for you!

If you have done some stained glass already and have fixed views about how things should be done this course may not be for you. Part of the joy of stained glass is embracing different ways of doing the same thing and choosing the best one for you.

This course does not teach the Lead Came method of construction. You will learn some skills that are common to both techniques but this course concentrates on the Copper Foil method of construction. This is because the Copper Foil or Tiffany method is cleaner, takes up less space and is easier to learn for beginners.

Finally, this is an online course. If you feel you are the sort of person who needs direct face to face tuition then I would urge you to look for a local course initially. You will be most welcome to come back here later when you want to refresh or develop your skills.
Who ISN'T The Course For?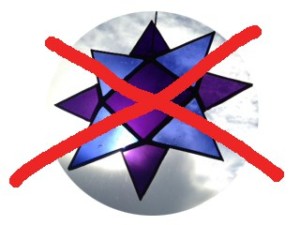 Find space for your creativity and grow in confidence by taking the Stained Glass Foundation Course
Lose yourself in making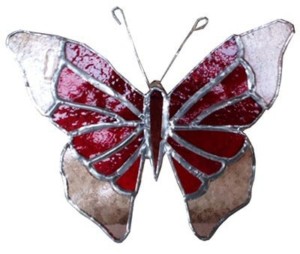 Feel proud of your results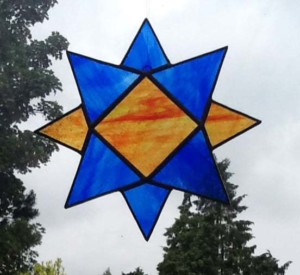 Add colour to your home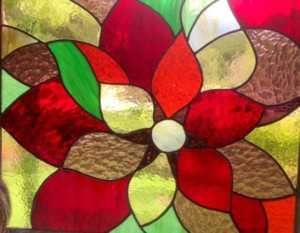 Grow in confidence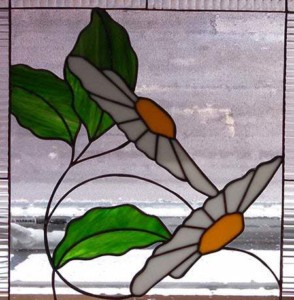 Get Instant Access to the Foundation Course
If you're ready to learn stained glass by taking the course, simply choose your payment option below and click the button to start your creative journey…
Gold Foundation Course
Start your stained glass journey on the right foot
11 Close-up Videos to watch online as many times as you want for 12 months
11 'Hands On' Workbooks to download & keep
7 'Fun Quest' Workbooks to download & keep
Bonus One – Tools & Materials eBook
Bonus Two – Pattern eBook
Silver Foundation Course
Refer to the eBooks whenever you need
11 'Hands On' Workbooks to download & keep
Bonus One – Tools & Materials eBook
We offer two secure payment options; PayPal or direct Credit Card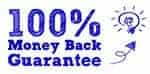 What I want for you is for you to feel proud of your work and have the skills to progress to the next creative level with confidence.
Lots of positive feedback has proved that this course works, but if for any reason it doesn't work for you I am happy to give you a 100% refund.
You are welcome to keep the Bonuses, whatever your decision.
Frequently Asked Questions
I can't do it, it's too hard! I'll never be good enough!
The simple answer is yes, you can!
I've put all my teaching experience into making sure that the level of the course is suitable for absolute beginners and those who struggle a bit at the most difficult stages.
Everything has been carefully designed to make sure you finish this course with all the techniques, information and tips you'll need to confidently create stained glass.
I'm worried I don't have enough space
Not everyone has access to a dedicated studio space but provided you follow some sensible guidelines you can have a stained glass corner safely in your home somewhere.
Many of my students have found somewhere to work, including utility rooms, covered porches, garages and sheds. The Copper Foil – also known as Tiffany – method that I teach in this course is very neat and tidy. All you need is about 2ft X 3ft and some form of ventilation for soldering. Some of the steps can even be done when you're watching television!
So space CAN be found. With a bit of creativity even the most unpromising nooks and crannies can be put to use.
Don't you need lots of special tools that are hard to track down?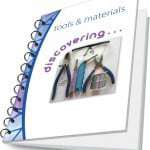 You may or may not already have the essential tools for stained glass. Either way, there is an explanatory slideshow of the most important tools in the Tools & Materials Module.
I am also including a special Bonus 'discovering Tools & Materials' eBook for all purchasers. You can use it as a guide for buying or a checklist. It includes a 'Milly's Buying Guide' with specific brands to help you make good choices and a list of online suppliers worldwide.
Isn't glass really dangerous?
It's normal to be anxious about starting to work with glass. After all it is a sharp material and it can cut you.
The course contains thorough Health and Safety guidelines and if you follow this advice the chances of serious injury are very low. Splinters and small cuts do occasionally happen but basic precautions make them much less likely.
Overcoming the psychological fear of breaking glass is one of the biggest hurdles. We were all taught about the dangers of glass as children; how we shouldn't play with it and NEVER to touch broken glass. And what am I going to teach? How to 'play' with and touch broken glass! What is surprising is how quickly people become confident handling this beautiful material. I've seen it time and time again.
Treating glass with the respect and care it deserves goes a long way towards making a safe environment.
How will I know if I'm doing it wrong? You can't see my mistakes.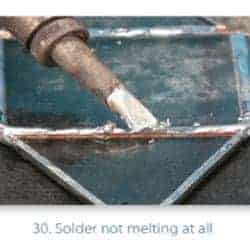 Ah, but I can! I've seen lots of students get into difficulties with stained glass and have used all my experience to anticipate any problems you may have.
I had great fun in each Module compiling a detailed section called 'It's All Gone Wrong!' that focusses on common problems and how to fix them. I take you through each mistake by first showing you what it looks like and then showing you how to rectify each problem
Does it matter that I'm not very good with a computer?
Absolutely not. If you can log in and enter a password you'll be fine. The course platform is so easy to use you won't even notice it! We have a dedicated support contact at hand if you do have any problems finding your way around.
I don't have time to take another course
In total I have estimated that between 10-20 hours of course time will be enough for a complete beginner to learn all the different skills to complete the star.
Those who have done a bit of stained glass will take between 5-10 hours to brush up on their skills and become a confident stained glass maker.
Does this course come with tools and glass?
No, you will need to buy these separately.
If you don't have a local stained glass store the Bonus Tools and Materials eBook provides you with a list of recommended online stores worldwide. Most suppliers have a comprehensive breakage guarantee.
Will I learn anything new if I've already done a course?
Lots of people have written to tell me that the course helped them in the areas they were stuck with. It goes over the essential techniques but adds much more detail about each process than would be appropriate if faced with a class that are impatient to 'get on with it'!
This course will help you bridge the gap between being a beginner with uncertain knowledge to being a confident stained glass maker.
What is your refund policy?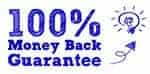 My "Gorgeous Result Guarantee" What I want for you is for you to feel proud of your work and have the skills to progress to the next creative level with confidence.
Feedback has proved to me that this course works, but if for any reason it doesn't work for you I am happy to give you a 100% refund. You are welcome to keep the Bonuses, whatever your decision.
What students REALLY think of the Course...
 "Your videos are better than any I've found on the web"
After going on a course at the local school and plodding away for the last year I am delighted to tell you your course is the best thing I personally have found. It is clear and points out to me where I have been going WRONG.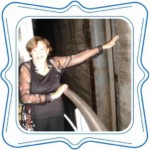 Anne Goodwin
Get Instant Access to the Foundation Course
If you're ready to learn stained glass by taking the course, simply choose your payment option below and click the button to start your creative journey…
Gold Foundation Course
Start your stained glass journey on the right foot
Silver Foundation Course
Refer to the eBooks whenever you need