Stained Glass Premium Classes
I offer proven online stained glass courses, videos, and tutorials giving beginners and improvers the skills and creative confidence to make beautiful stained glass. I show you how.
ARE YOU A PAYING STUDENT? THEN CLICK HERE FOR LOG IN HELP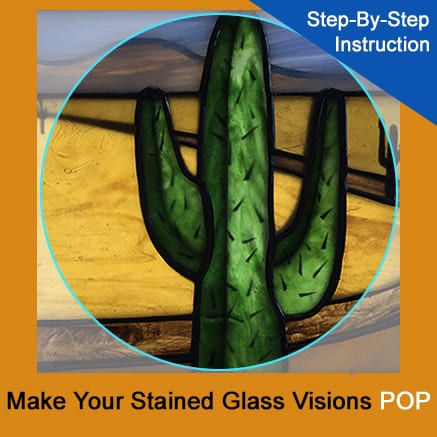 Stained Glass Plating Magic
If you want more dimension, more movement and more texture in your stained glass but don't know how to make it happen, this course will help you.
Plating is the technique of layering glass in a sandwich to create effects and colours not found in a single sheet of glass. Your sunset will throw coloured light from a distant horizon. Your lighthouse will be rounded and solid and your tree trunks truly gnarly.
You'll find that final missing ingredient and start creating extra special panels that are sure to become family heirlooms.
Stained Glass Made Perfect
If your soldering is lumpy, your cutting wonky or your patina is blotchy, this class will help you.
It is packed with nuggets of professional advice on copper foil construction. Everything is explained in a structured step-by-step way, giving you the chance to nail those trickier basics once and for all.
You'll be free of poor habits and ready to make stained glass you're proud of.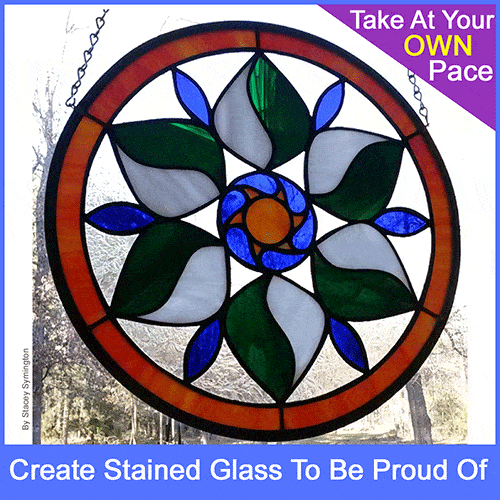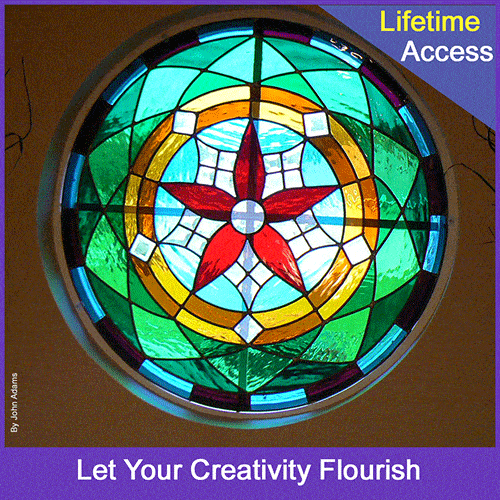 Leaded Stained Glass Artistry
This complete step-by-step lead came starter project is full of professional tips.
It offers you the chance to expand your skills and watch your creativity flourish.
Videos and slideshows take you through each step.
You'll be fired with enthusiasm and ready to set your artistry free.
Conquering Curves
Conquering Curves shines a spotlight just where you need it most; on cutting perfect curves.
With videos and worksheets, it contains all my tips for successfully tackling those pesky curves once and for all.
You'll soon nail those tricky inside curves and start making beautiful stained glass that fits together perfectly.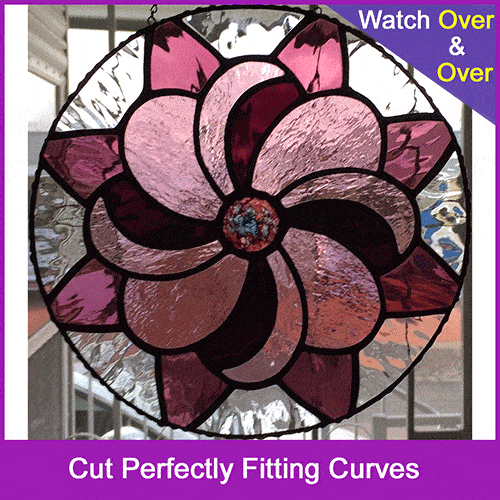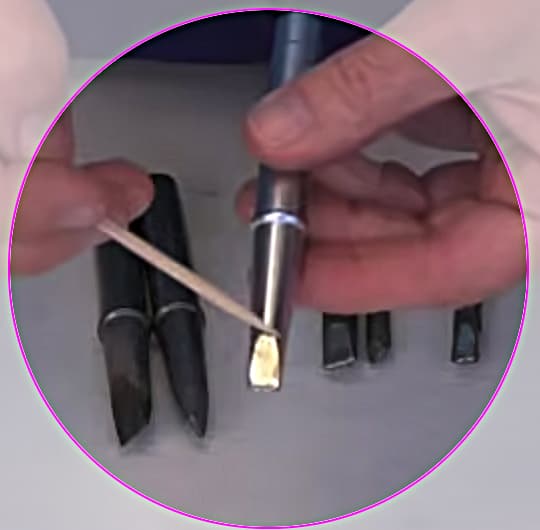 Soldering Iron Maintenance Blueprint
Gain the most from your precious soldering iron by following this comprehensive Soldering Iron Maintenance Blueprint
prolong the life of your iron
save money on replacement tips
improve safety
But there's a MUCH bigger hidden benefit waiting for you… …keeping your iron in peak condition actually makes soldering easier and improves results.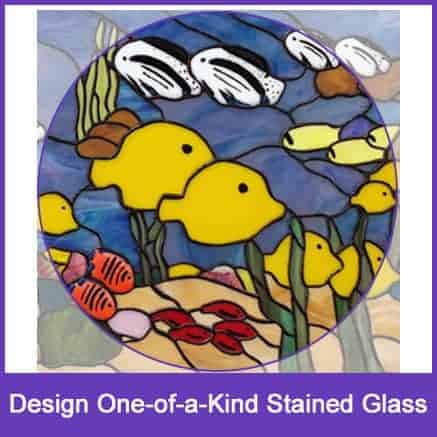 Stained Glass Design Magic
Do you have a picture in your mind but don't know how to make it come to life as a stained glass design?
My Stained Glass Design Magic class gives you a set of practical design tools to take you from your mind's eye to a beautiful stained glass design.
Design Magic is in the process of being updated and is currently unavailable.
If you'd like to be kept 'in the know' about future courses and get regular stained glass tips, sign up to my Newsletter here.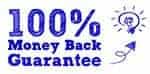 Don't forget, we're here to serve, which is why all our stained glass classes come with a 100% Risk-Free Guarantee.
But Don't Listen To Me – Listen To The Class Students!
"This course has been a highlight in my learning about stained glass art."

Who would have believed that such results could be achieved online!

My greatest accomplishment, in my mind, is that all the corners are SQUARED!

Ann Sirles
Lead Stained Glass Artistry Student, Alabama, US
"What a difference in accuracy!"

No more cutting along fuzzy marker lines, and then trying to grind each piece with the marker washing off.

Thank you thank you thank you for the different options! Well worth the $$ already and I'm only half-way through it.

Sherie Quinton
Stained Glass Made Perfect Student, Nova Scotia, Canada
"I've just spent a day putting all your advice from the cutting and grozing modules into practice and it has made such a difference!"

I've been working with stained glass for a couple of years. I'm really pleased with the results and am looking forward to carrying on with the rest of the course to see what else I can improve on!

Adrienne Gilling
Stained Glass Made Perfect Student, Shropshire, UK