Lead Came Construction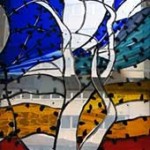 Choosing Colours Wisely
Save time, money and precious glass with this little-known technique called Lead Lining. It will help you get your colour choices spot on right at the beginning and reduce disappointment.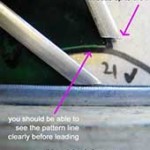 Lead Came Neatness is Yours!
Guarantee your stained glass is strong, weatherproof AND lasts a lifetime by finding out how to cut and shape lead came accurately. With tips on cutting those tricky long, thin angles.
Create Solder Joins To Be Proud Of

Make sure that your stained glass solder looks professional and tidy with these simple to follow instructions. Includes tricks on filling in gaps and answers the most common soldering problems.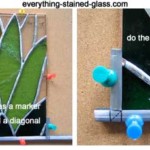 Stained Glass Zinc Frame A stained glass zinc came frame is a good option for the edges of your panel. This is for a couple of reasons. If you have a heavier panel that needs a bit of strength or want a definite border for artistic reasons then a stained…