Hello, I'm Milly Frances, a stained glass artist and trained instructor for over 20 years.
My life took a turn for the better when I started making stained glass. I run my own stained glass company, Striking Glass, edit a contemporary glass magazine and teach stained glass.
My biggest love is working alongside people in their stained glass journey and giving them the confidence to find their own artistic direction. I love the excitement when students learn something new and start to improve rapidly. I feel as if I've given them wings to fly.
Glass is my life. Along with earning a living by teaching and commissions, stained glass gives me self-confidence. It keeps my vital creative spark alive, provides me with a much-needed escape from the digital world and makes me proud of myself and my 'makers hands'.
Milly Frances with student
Sarah Davies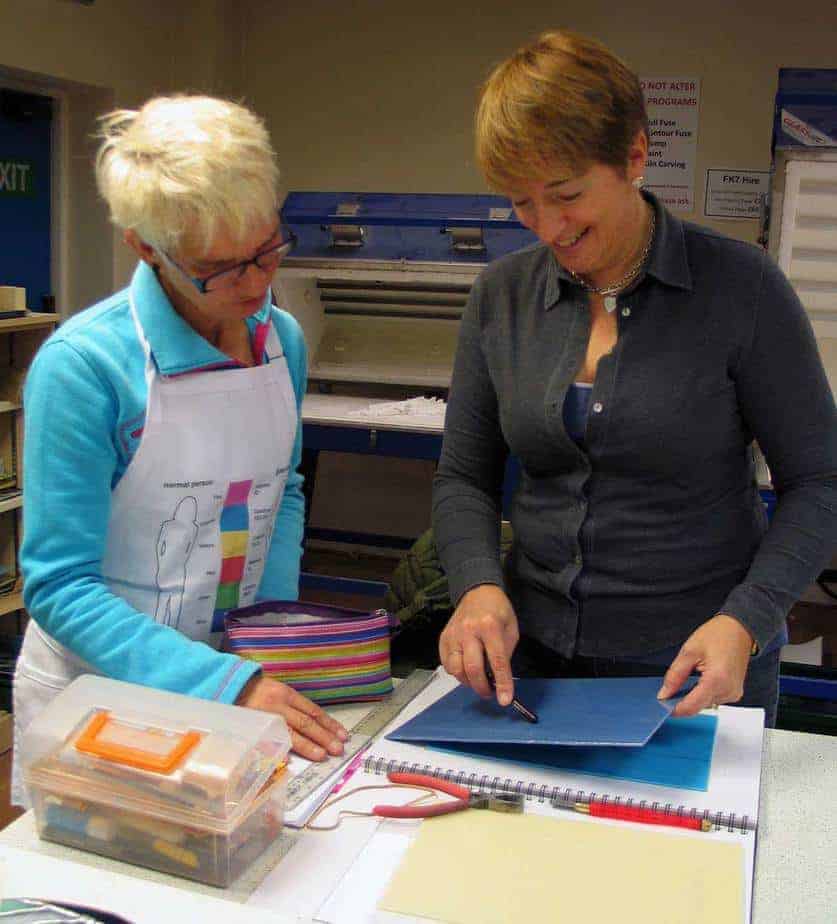 Stained Glass Work by
Milly Frances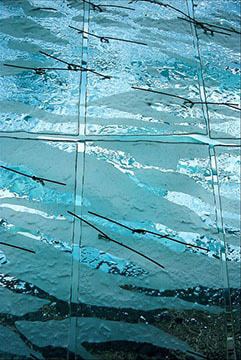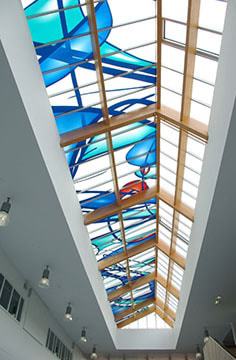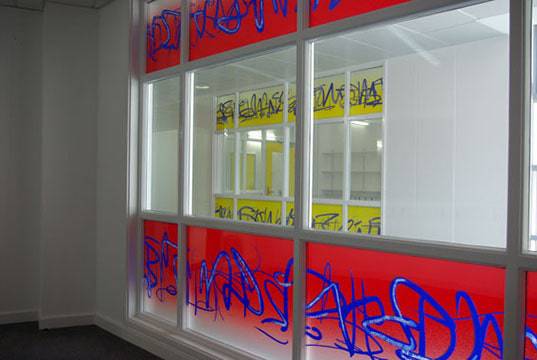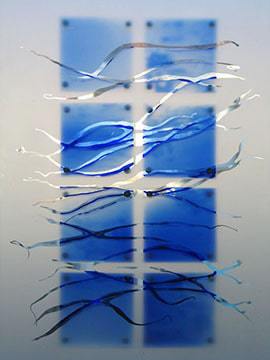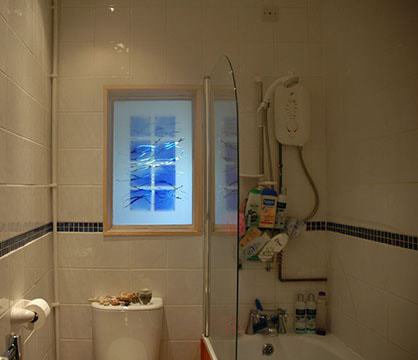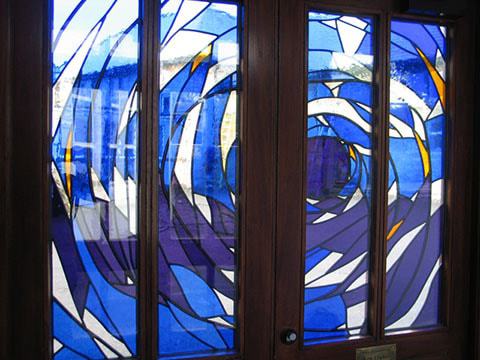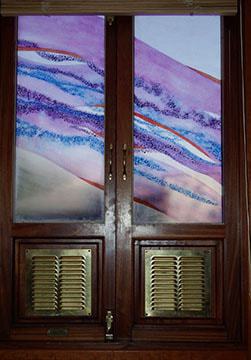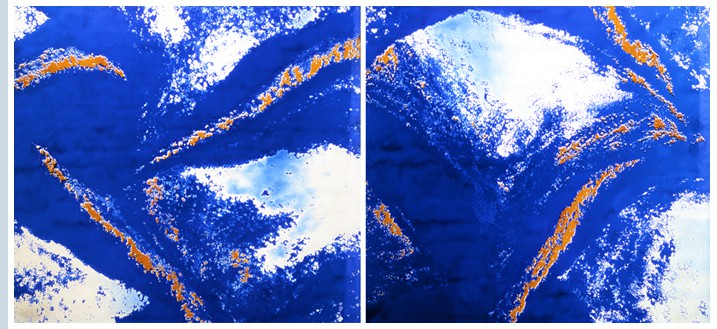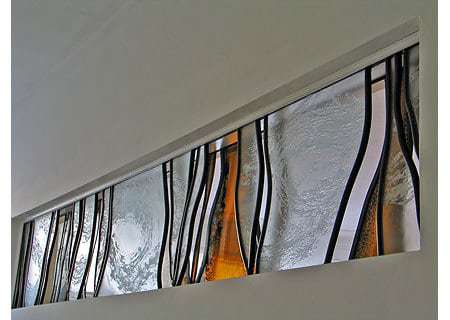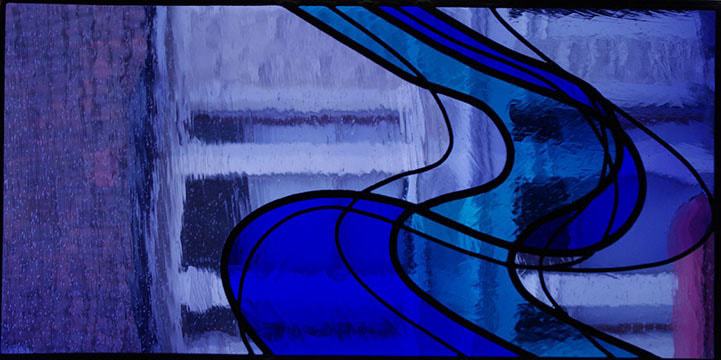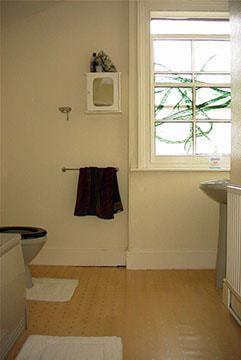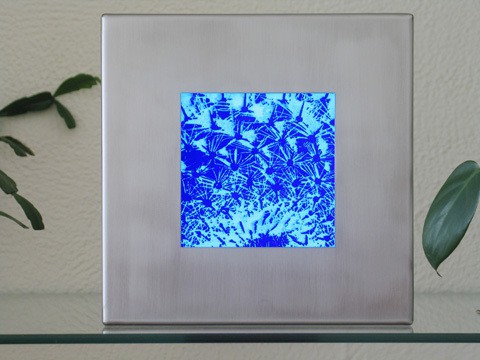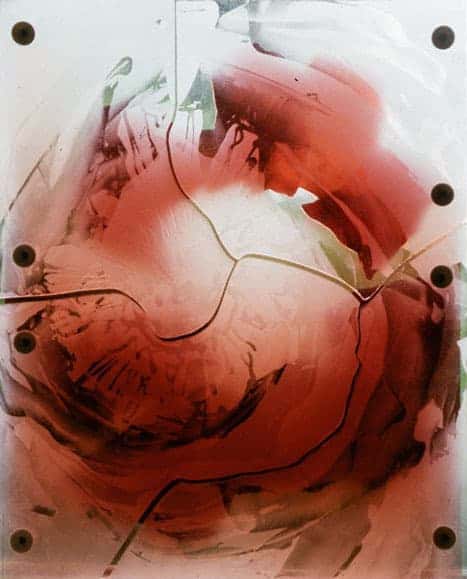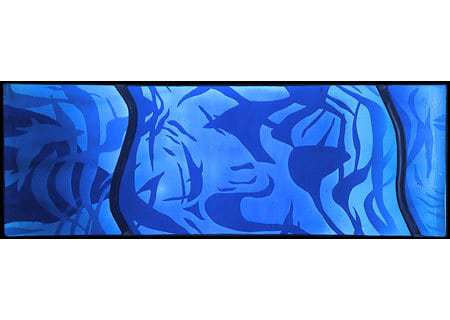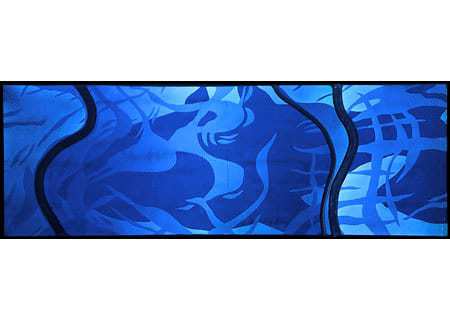 Stained Glass Credentials
Serious
MA Masters in Glass (Distinction), Wolverhampton University, 2002
Qualified Teacher, PGCE Post Graduate Certificate in Education, University of Plymouth 2006
Editor, Contemporary Glass Society, Quarterly Publication, Glass Network, 2008 – present
Trustee, Contemporary Glass Society, 2008 – present
Company Owner, Striking Glass, Stained Glass Commissions, 1997- present
Visiting Lecturer, Wolverhampton University
Member of Devon Guild of Craftsmen
Selected Stained Glass Achievements
Mivart Artists Award for Stained Glass
Selected International Exhibitions, Glass Art Society
Stained Glass Public Commissions: Abbeywood Community School, Patchway Health Centre Hub, Bradley Stoke Primary School, St. John's School Clevedon, Torre Abbey
Fun Facts
Cycled 1200 miles from one end of the UK to the other
Hunting down Harry Clarke stained glass world wide
Road trips following Women's World Cup football – crazy but true!
My Stained Glass Teaching Philosophy
Ten years ago I set up Everything Stained Glass to share my skills to help people improve. I offer a wide range free tutorials and a selection of online courses. I divide my time between Bristol, UK and Wexford, Ireland but teach people from all over the world.
I'm not interested in 'I know best' or 'This is the ONLY way to do it'. I'm interested in filling in the missing gaps in your knowledge so that your belief in your ability grows. I want you to be confident walking along your own artistic path. And (there's more!) I want you to experience those moments of quiet joy when it's just you, your hands and your precious creativity coming together to make beautiful stained glass. That's my dream.
A big welcome to Everything Stained Glass.

Go here for a look at my most popular free tutorials
Begin Your Everything Stained Glass Journey
I offer proven online stained glass courses, videos and tutorials giving beginners and improvers the skills and creative confidence to make beautiful stained glass.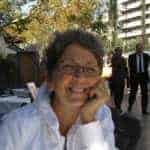 "You'll never know how much your teaching gave me back my self confidence !!"

Manon Pilon
Quebec, Canada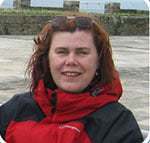 "Milly brings out our creativity. She is patient and kind and interested in everything you do."

Pauline Sandell
Bristol, UK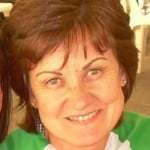 "I am so proud of what I've achieved. I loved every moment of Milly's videos, pictures & advice."

Rosmé Pienaar
Witbeeck, South Africa
Featured In