Decorative Techniques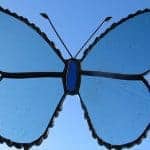 Add a Special Something
Wow your friends and family with this gorgeous decorative soldered edge to your gifts. If you're confident with soldering and looking for a challenge this is the tutorial for you!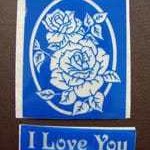 Transform Your Gifts
Let your creativity loose and add unique detail to your glass art work with glass etching stencils.Cut down on waste by choosing the right type of stencil for your project.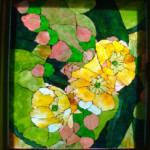 Use Up Your Glass Scraps
How to make beautiful stained glass applique panels using leftover cullet. Learn which glues work best, how to grout neatly and clean up easily.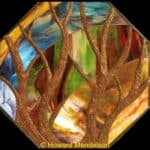 Stained Glass Overlay Using Copper Foil Have you ever wanted more detail or depth in your stained glass? A simple way to make an impact is by using stained glass overlay with copper foil. This technique allows you to be creative and add delicate details. There's a level of confusion…