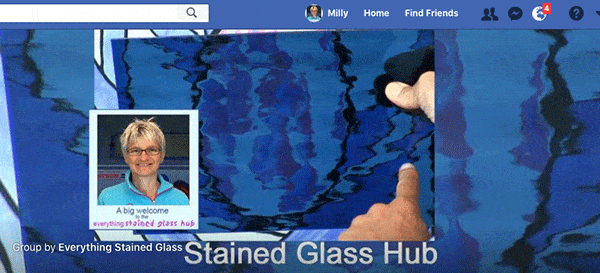 Hello! I have some exciting news for you…
…our Everything Stained Glass Community Forums have moved to a private Facebook Group.
If you've bought a course from Everything Stained Glass you're most welcome to join us over here:
Everything Stained Glass Hub Private Facebook Group
We're a small, select group of friendly people have taken my courses in the past. They've made friends and stayed around! They may be able to help you out.
Everyone has different experiences and they are very friendly and helpful.
Oh yes! We all have 3 things in common:
we're obsessed with stained glass

we LOVE stained glass tools
 and

we're committed to encouraging and helping others
It's your space for chatting with like-minded people and learning how to make better stained glass.
We'd love you to join us and make yourself at home.
Your courses can now be found here
P.S. You don't have to introduce yourself if you're shy… you can just use the Stained Glass Hub to find the specific answers you're looking for.