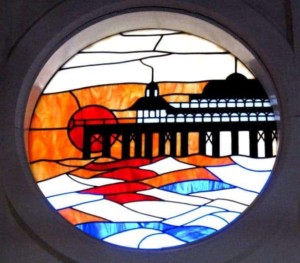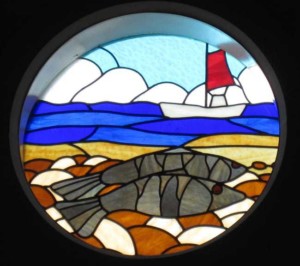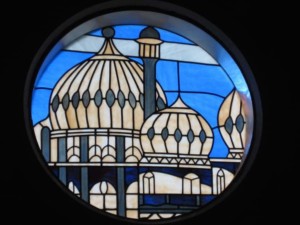 I've always, always wanted to live in a house with a round window.
I love the way that circles don't have a beginning and an end, they take the eye around and around in a very pleasing manner.
These three windows are from Brighton Pier in the UK and show different scenes from the city. I'm not sure if the designs do the circular windows justice. They seem to go straight across and chop the lovely roundness in half. I would prefer to see a border echoing the shape and linking the three windows together somehow.