Take a good look at the 3 images below:
One is a traditional Tiffany-style lamp….
One a contemporary dual-layered abstract window…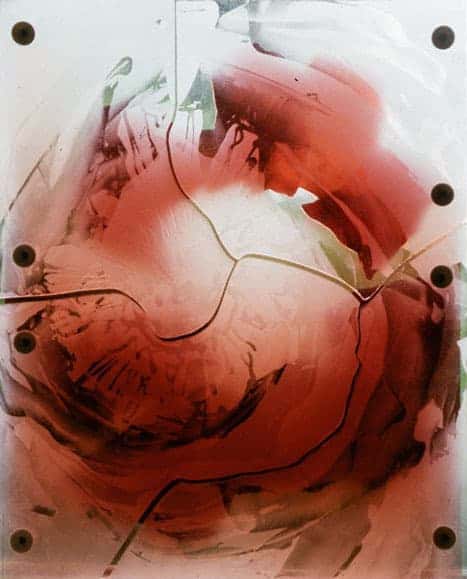 And one a geometric window…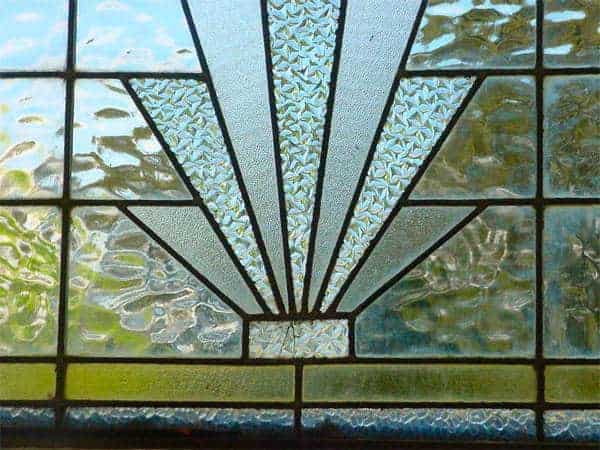 Now think about pricing. How much are these worth? Or, more to the point, should I say "How much are these worth TO YOU"?
Answering the question about how to price stained glass work is a complex one. Lots of factors influence the final decision, and not all of them are to do with hard costs and time.
1.  You might have an unusual skill that no-one else has (= more money)
2. You might be on the crest of a highly fashionable wave (= more money)
or
3.  You might be making repeat products (= less money)
Do you see where I'm going with this? A stained glass art work could actually cost the same in time and money but the final price might be wildly different.
It's all about knowing your audience , your competition, and being flexible with your pricing system.
Thankfully there are a few pointers to start you off… after which you can 'flex' to your heart's content!
Costing Your Stained Glass – Method 1
The 'working everything out meticulously' method.
Imagine you've been commissioned to make a stained glass window.
First you have to come up with the actual cost of making it. That means the actual cost of the materials – glass, solder etc – but also includes overheads. Examples of overheads are rent (fixed), shipping, electricity (variable) etc. Let's call this figure X. If you sold the window at X you would break even.
To calculate X make a spread sheet of all the costs you have over a month. This will give you a bench mark figure for how much you need to earn each month to stay alive (!)
Then there's Y. Y = the percentage amount that you want to make on the window. Say you want to make a profit of 10%, then factor that in to your final calculation.
You have to be careful with these figures and take a long term view – say a year – and think of selling more than one window. If you were to factor ALL your costs in and then add them to just one window, then obviously your stained glass window would be WAY too expensive! So you have to average it out.
This pricing method is the most accurate if you're going to develop a sustainable stained glass business but there is a simpler method.
Costing Your Stained Glass Product- Method 2
The 'materials plus a fixed amount for each piece of glass' method.
This is best suited to windows or work with lots of small, fiddly bits. It's not appropriate for a large architectural window with very large pieces of glass.
Add up the materials and add $3/ £1.75 for each piece of glass. If you are painting or doing other decorative techniques (etching, staining, fusing etc) then double this to $6/£3.50 each piece of glass). Adjust accordingly.
The $ / £ per piece takes into account overheads and your time.
How To Price Stained Glass – Method 3
The diplomatic, flexible method!
What I've done over the years through combination of  Methods 1 & 2 above is to work out a square foot price – currently between £50 – £110 square foot for standard stained glass panels, and up to double that if there's additional layers or decorative treatments.
This seems to work well for me and is much easier and less time-consuming than counting pieces.
It may seem like a wildly large difference between £50 and £110 – and it is! But as you can see from the 3 photos and discussion above there is a HUGELY varying number of factors that determine price.
If you're serious about making money from stained glass then you might want to look into this book in more depth. I've read a few of these 'how to run a business / how to make money from stained glass' books and this one is the most helpful by far.
The title – Art Glass – Breaking Glass to Make Money (paid link)-  is pretty confusing though; ignore that and go to Amazon and 'Look Inside' to see the chapter headings.
Before you click I want to let you know I get a small % if you click through from my website and purchase it. As I hope you know by now, I'm not going to be recommending things I don't find tip top and incredibly useful. Thanks for your support.
Try not to under price just to make a sale. We all have a responsibility to each other to keep this craft alive. Part of that is letting the market know that we are skilled artisans who spend a lot of care creating individual and unique products.
Please feel free to add your versions of pricing stained glass below to help others. Thanks!