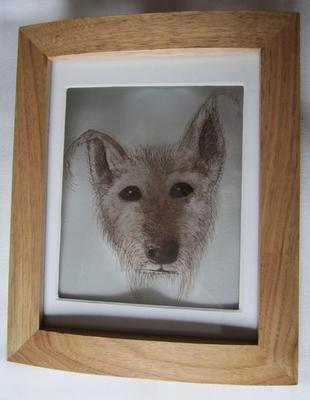 Best ears in Britain
Hi, this is our lovely old dog Dillon who we lost in 2012. He came from a rescue centre so had a lot of character 🙂 His interests were sausages, tummy rubs and chasing cats. I started painting on glass in 2012 and hope I've done him justice. By Julie Sloan
Milly's reply: Oh this is absolutely beautiful! So delicate, with the whiskers and floppy ears. You've captured his character perfectly…those soulful eyes. I don't know him but feel like I do!
And the painting is exquisite. You obviously have a very steady hand for that kind of work.
Thanks for posting, love it!