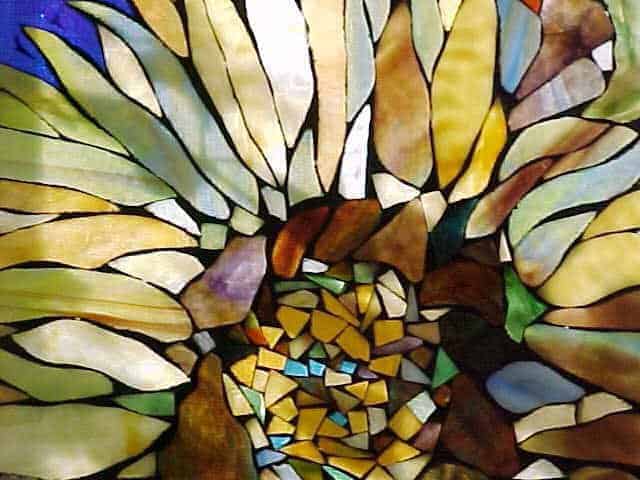 Have you ever tried Stained Glass Appliqué?
It's a fantastically easy way of creating panels without lead or soldering. What's more, you can use up all those scappy bits of leftover glass to create stunning panels.
So what is Stained Glass Applique? Basically it's pieces of glass bonded to a base glass, with grouting filling the gaps in between.
This grouting becomes an important part of the design, as it reads solid black and renders the colours of the glass even more brightly.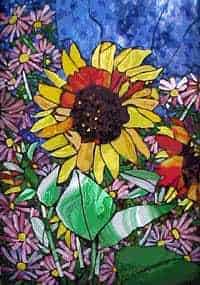 There's as many different approaches as there are people; ranging from very precise figurative work with minimal grouting, or bold, free, abstract designs that exploit the shapes of the grouting to maximum effect.
The page was guest-written by an expert who lives in the US, and it takes you right through the whole process.
If you want to find the best glue, and how to avoid unsightly squeezing out of the grout underneath the glass, this is the page for you. Go on, have a go!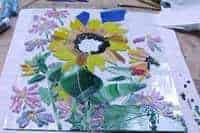 All work pictured by Light Romance Studios