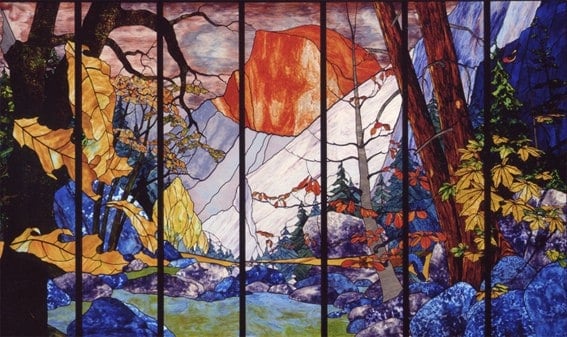 I've never been to Yosemite, but I certainly want to after seeing this! It's HUGE – 8′ 3″ X 14′ 3″ !!!!
I guess any stained glass landscape of Yosemite has to be enormous to give at least a tiny indication of the majesty of the scenery?
The way the artist has used the colour and texture in the stained glass is amazing, with the glass echoing the side of the mountain or the sky perfectly. And the direction of the pattern is thoughtfully placed. Brilliant.
This panel is called 'Winter' and was made by William Poulson. His website seems to be offline but you can google his name to find his studio address.