Stained Glass Plating Magic – Online Course – Reviews
If you're wondering whether this course will help you add that final missing piece to your stained glass work, have a look at the reviews in the Comments Section below from Plating Magic students who have just learned this new technique.
Or: Go here to find out more about the online Stained Glass Plating Magic course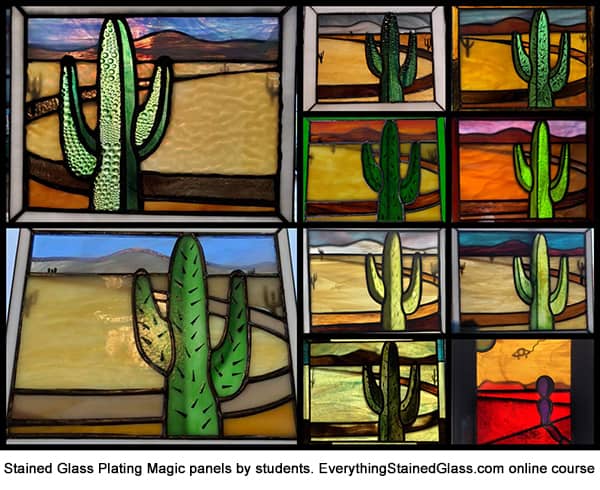 The techniques you'll learn in Plating Magic by doing this small Desert Scene panel can be applied to all your future projects. One student, Deborah Minez, (bottom right) designed her own plated panel immediately!
Go here to find out more about the online Stained Glass Plating Magic course