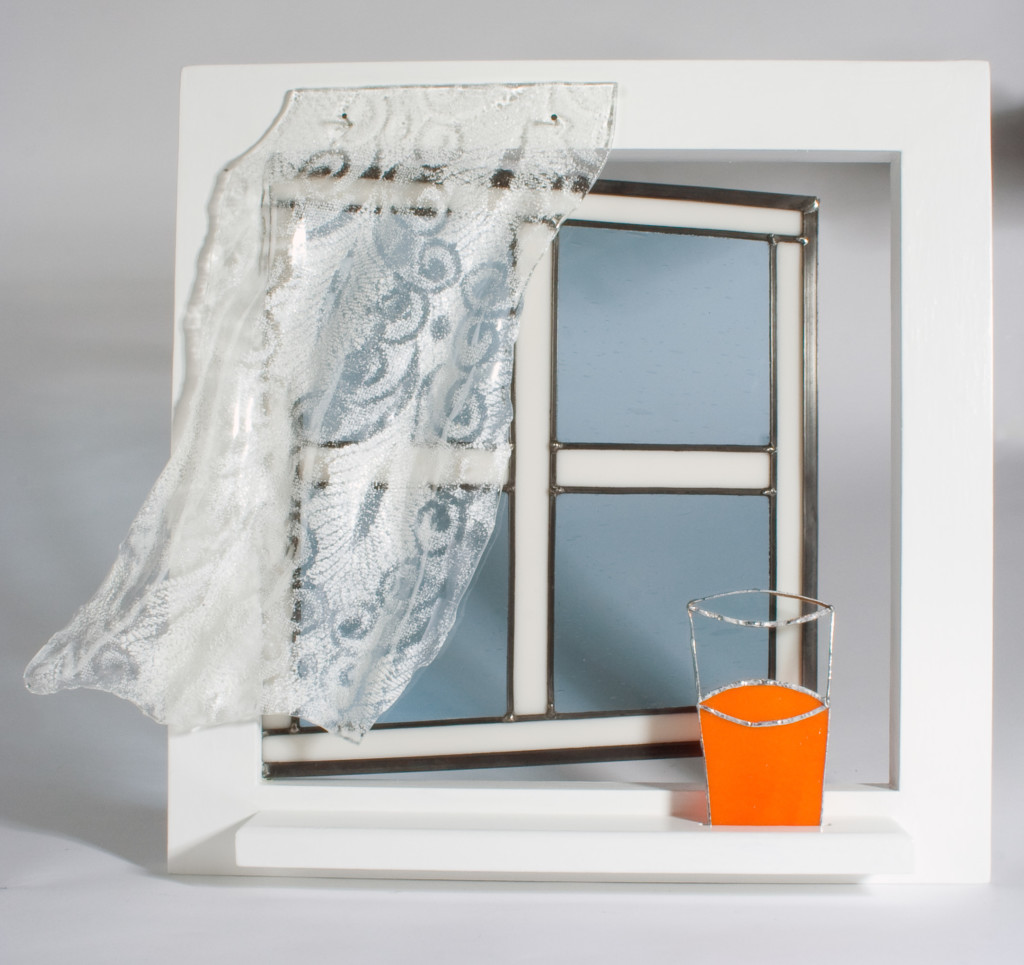 Don't you just love this? The lace curtain is first screen printed with white enamel, then heated up in the kiln to take the shape of the curtain.
The window is lead came and the glass of orange copper foiled. The wooden frame completes the illusion.
Made by Sarah Ward, it has a sense of humour and captures the feel of summer perfectly.
Juice anyone?