Although you can manage without there are times when stained glass saws are a good idea.
My recommended glass saw is the Taurus Ring Saw (affiliate) and this is what I suggest using it for:
cutting 'difficult' glass like drapery glass (it's wavy like cloth and is of uneven thickness and does NOT lie flat!)
very thick glass
very small pieces of glass
cutting fused glass (glass that has been fired and melted together with another piece of glass).
shapes that are very very difficult or impossible to cut by hand… but with certain provisos …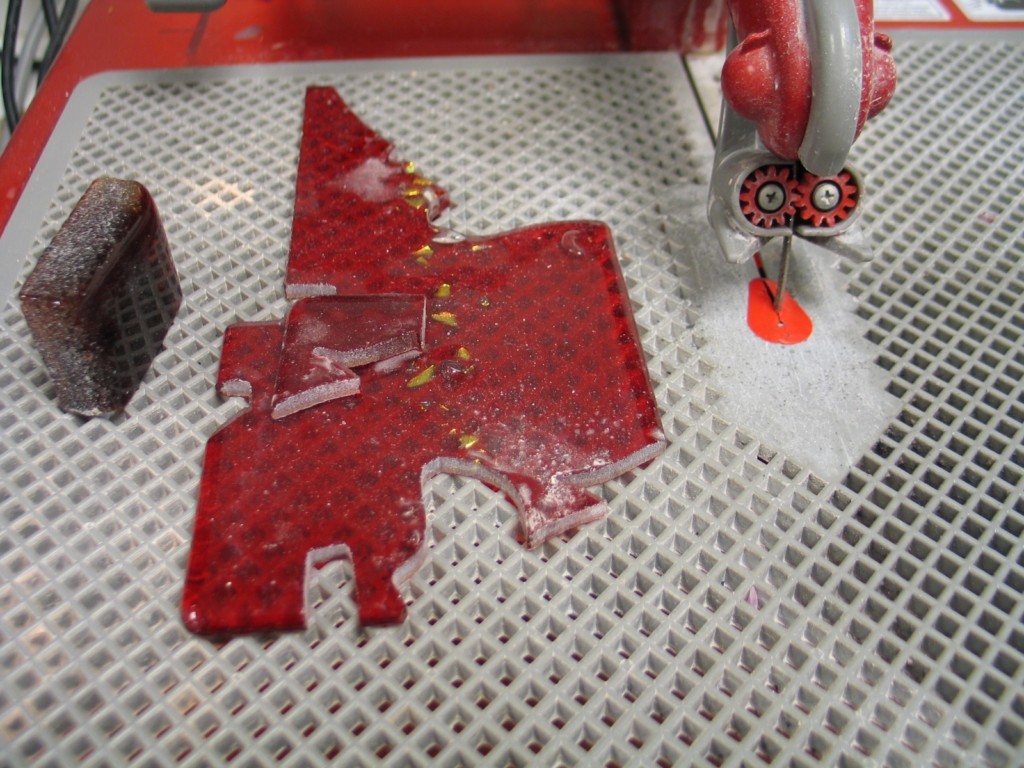 …The Provisos…
It is true that stained glass saws are good for cutting shapes that are impossible by hand, as you can see by the photo above.
But you have to think about these difficult shapes very carefully…
If you are using the shapes for stained glass and they are really, really difficult – or impossible – to cut with a hand held glass cutter then they are highly likely to be shapes that will break when you make up your panel. Examples could be very deep and sharp inside curves and shapes that include an abrupt change of direction.
Even if the shapes survive the panel construction they may break later when exposed to bad weather or (if it's a sun catcher) simply being moved from one room to another. It's not worth the risk.
These are all things you have to consider when designing a stained glass window.
You CAN use stained glass saws for cutting these 'impossible' shapes if you are subsequently going to fuse them. These shapes don't need to be strong as they will be fused with another piece of glass for strength.
Do Glass Saws Save Time?
Ring saws won't actually save time.
It's much quicker and cheaper to cut glass with a hand held glass cutter and easily as accurate once you master the technique.
With a glass saw you have to move slowly to cut glass successfully, letting the blade do the work and not pushing to hurry it up.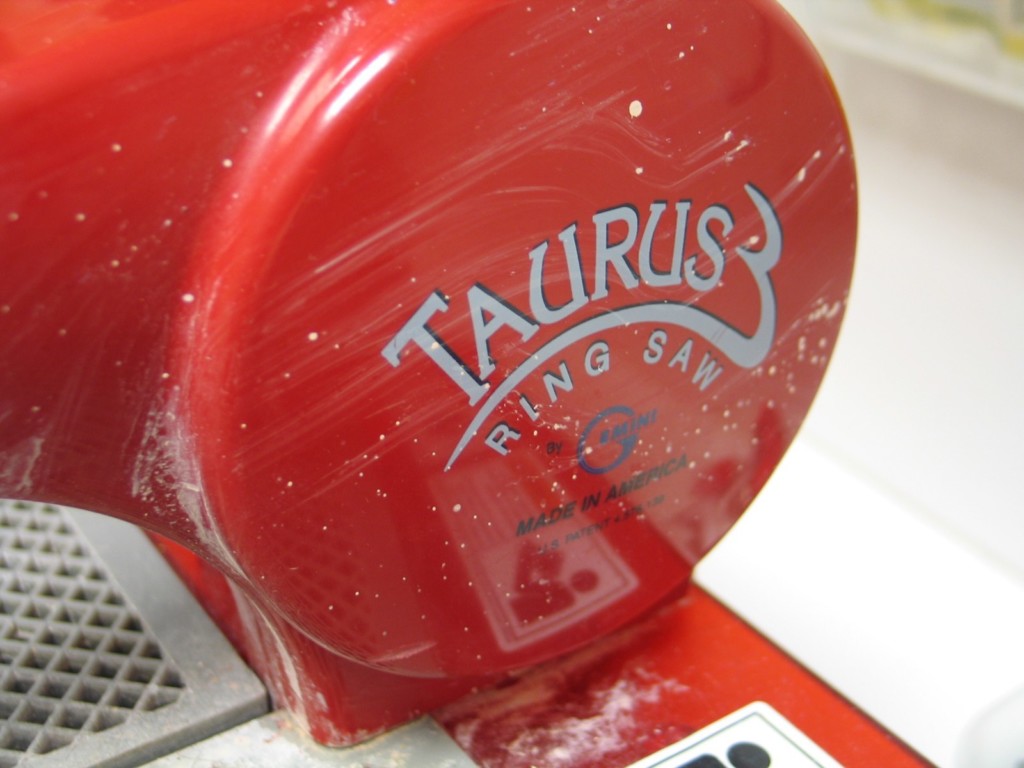 What is the best way to treat the blades?
The blades are reasonably costly to replace so you have to treat them gently.
If you treat them with care they can last a fair time but if you try to hurry the cut and push on the glass they are more likely to blunt or break.
Conclusion
Glass saws certainly do have their uses and I'm certainly not against using them to cut glass where appropriate.
I would recommend a stained glass saw if you were doing lots and lots of the 5 types of cutting above. You can find out more about the Taurus 3 Ring Saw at Amazon here. (affiliate)*
I wouldn't recommend one for regular day-to-day stained glass cutting.
My bottom line is this: if you're making stained glass don't use a saw to cut 'impossible' shapes as they will only break further down the line – in the foiling, leading or soldering stages for example.
They definitely have their place but I don't think they should replace regular glass cutting skills done with a hand held cutter.
*Affiliate Transparency. Just so's you know, if you click and buy through the links above within 24 hrs I get a small % from Amazon (not you!). Thanks in advance but no worries if you have a local store – I'd always support them first 🙂