Inspiration is Everywhere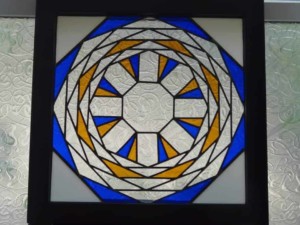 To keep you inspired and raring to go here's a couple of windows that come with a lesson to learn…
As proof that inspiration is everywhere, here's a gorgeous leaded panel by one of my students, Pete Hammond.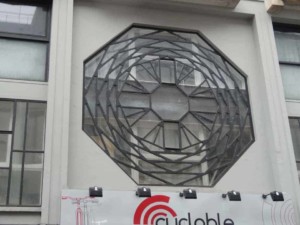 He was in Lille, France, at this time last year when he saw a window in a building, took the photo below and made a design from it.
He drew it by hand using what he called his "elementary geometry skills"!
The piece, unframed, measures 30x30cm. The frame was made  from B&Q studding timber and emulsioned.
Pretty impressive, yes?
Make Your Own Frame

This colourful window is from Everything Stained Glass visitor Steve Trist, who says:
"I have still only produced a handful of pieces and I am still trying to learn how to use glass, its texture, colour and transparency. I was trying to get bold contrast and to create an effect from the light shining through the work.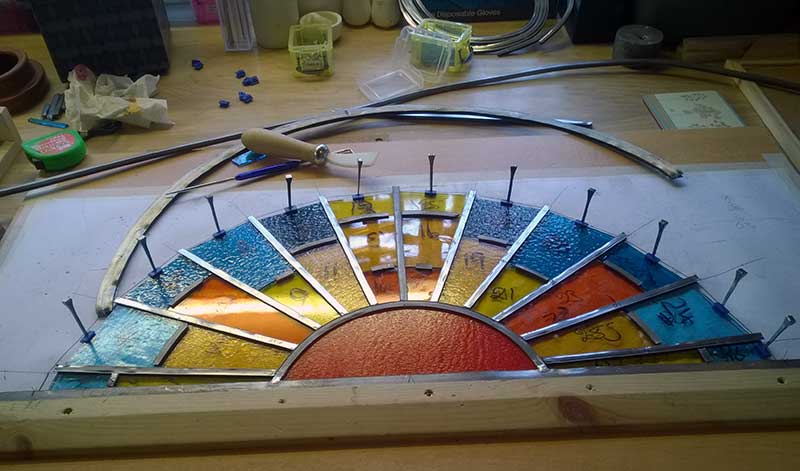 I wanted to make a semi-circular window to replace the boarded-up window in the gable end of my somewhat dark and dingy workshop/studio :-). The window faces south and gets the morning sun until late morning when the sun is obscured by the house.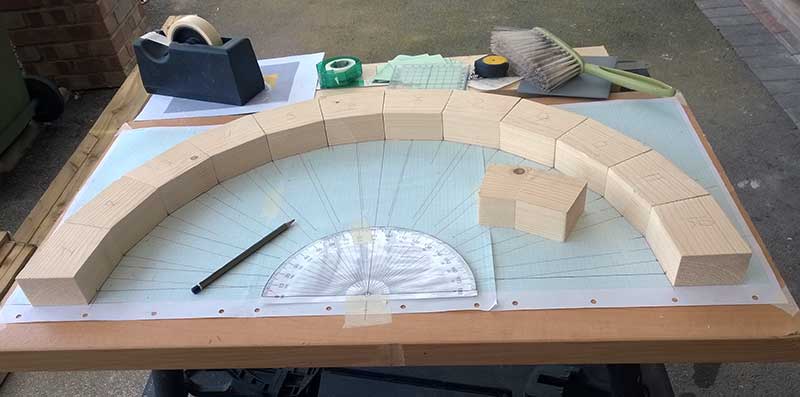 The first problem was that there was no window frame in place so that had to be thought about and made. 
The photos are not brilliant but I hope give an idea of what I've been doing….   I really like to see the reflection move across the floor and later across my bench…."
Pretty impressive, yes?
So. Two things to remember:
1. Take your camera everywhere and
2. Don't give up if you don't have a frame… just make one!
Feel free to comment below if you have any thoughts or questions for Pete or Steve.
And don't forget to Pin the images on Pinterest if you like them. Thanks!
You can find lots more photos of visitors' work on this page here