Tanya's Leaded Stained Glass Questions: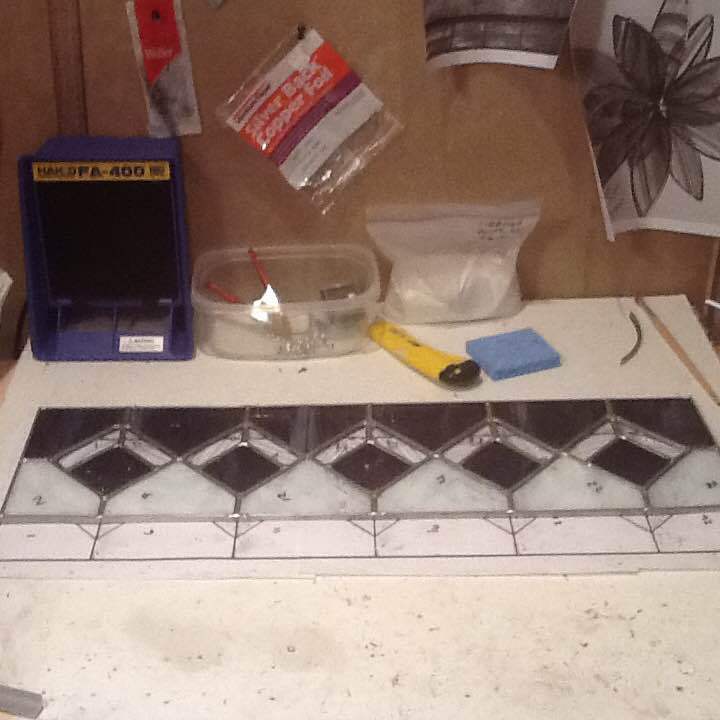 I have just been making leaded stained glass for the first time. This is my panel. I am unsure about a couple of things and wondered if you could help with these leaded stained glass questions I have?
I have edged it in lead u came but it still seems flimsy to me. Does it need copper restrip? I have not puttied it yet so I am hoping that's the issue.
I am concerned if I attach rings to the top it may not hold?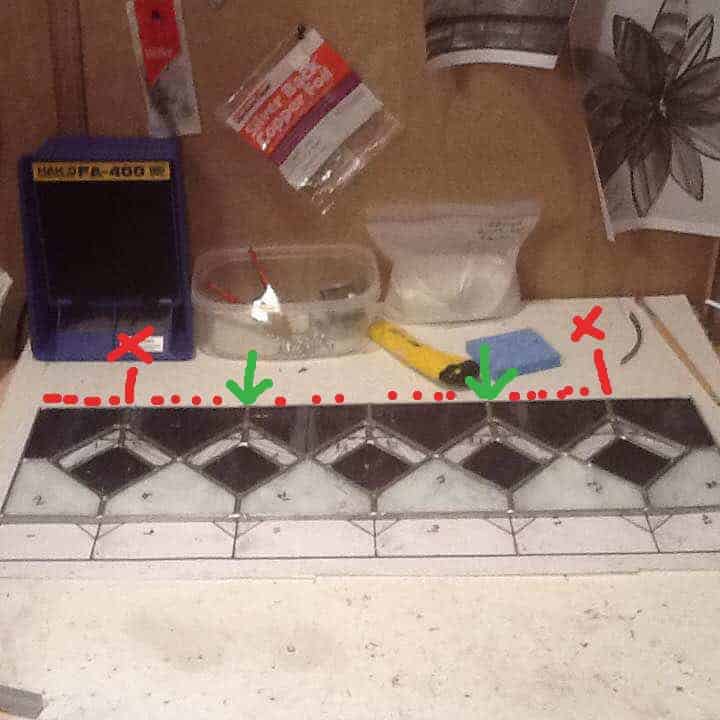 Milly's Answer
You won't need reinforcing (restrip) on this, the panel isn't tall enough to reinforce and the design is a stable one.
The putty will definitely help the 'flimsy' problem as it will harden and stiffen the panel. That said, it looks as if your outer perimeter lead should be a wider one. I'd go for 10 or 12mm, that'll give it more strength.
I would attach the rings to the solder joins where I have indicated in green on the photo. I would feed 'tails' of the hooks down into the vertical lead on both front and back of the panel. That'll give the hooks more strength.
 Avoid attaching rings to edging lead where there isn't a join, for example, where I've put red dashes and dots on the photo.
If you do this the weight of the panel will, as you say, pull the lead off the glass in time.
I wouldn't attach rings to the two outer joins (indicated in red) as the weight may pull the panel in on itself after a while.
If you don't know where to start with leading, there's a whole series of lead came stained glass tutorials for you here.