Make Your Own DIY Stained Glass Display Stand
This ingenious idea was shared by Janusz Niedzielski who designed and made this lovely stained glass rose stand. He has very generously written a detailed plan AND instructions for making this stained glass display stand. He has also shared his work-in-progress photos and rose pattern (see below). You can design anything you want using this idea to display your stained glass. Giraffes, here we come 🙂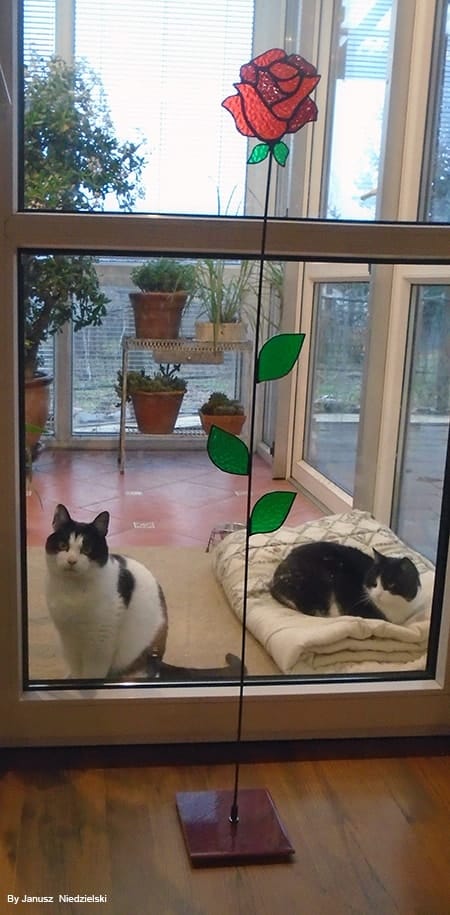 Prepare and Make Your Stained Glass Design Ready To Be Mounted
Draw up your rose pattern and make it in stained glass using the copper foil technique as you normally do. This is the pattern Janusz has kindly shared but you can of course use any one of your own to suit.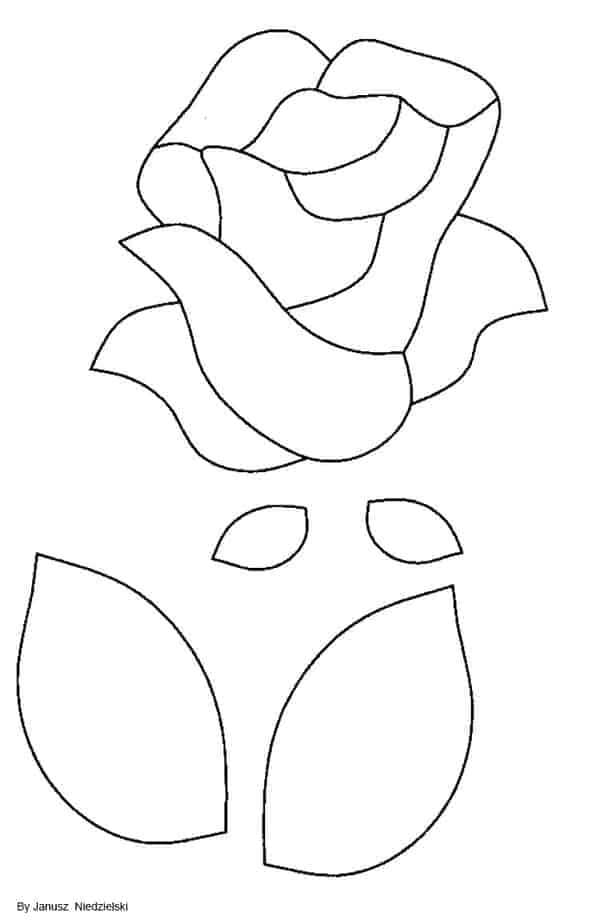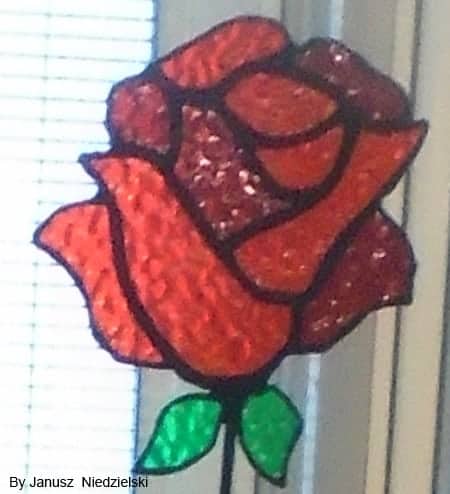 Tool & Supplies Needed To Make The Stained Glass Display Base
You may have lots of this already. The following are all from Amazon (paid, thanks for any purchases!) but your local hardware store might have something similar.
Copper tube 5 mm OD (around 1 yard – 90 cm long)
Threaded pipe M10 (around 1 1/2" – 38 mm long)
Nuts M10 10mm – (2 pcs)
Hacksaw (with a blade for metal cutting)
Ceramic drill bit M10 (only 10mm is required)
Furniture pads (4 pcs)
Ceramic tile 6" x 6" to 8" x 8" (15 cm x 15 cm to 20 cm x 20 cm)
Your regular tools: pliers, drilling machine, soldering iron, solder, flux.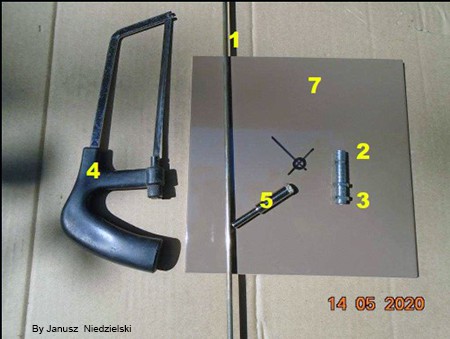 How To Make The Display Stand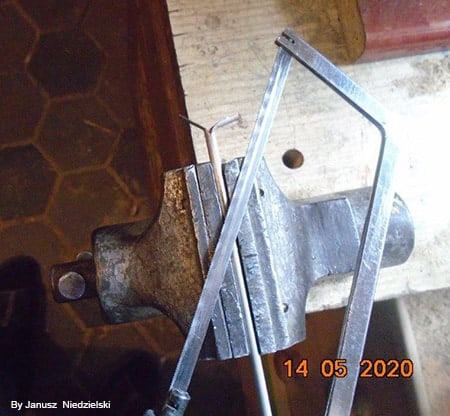 Using the Hacksaw split the end of Copper tube 5 mm OD on the length of around ½" (1.2 cm). With your pliers create a "saddle" for the rose to be secured.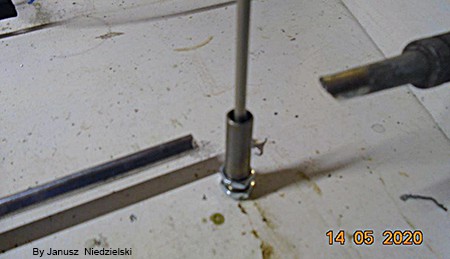 To the other end of the copper tube solder the Threaded pipe M10. Fill up the void between the M10 pipe and M5 tube with scrap copper wire and solder around on both ends of M10 pipe.
Solder the rose and leaves to the "stalk" and finish as usual.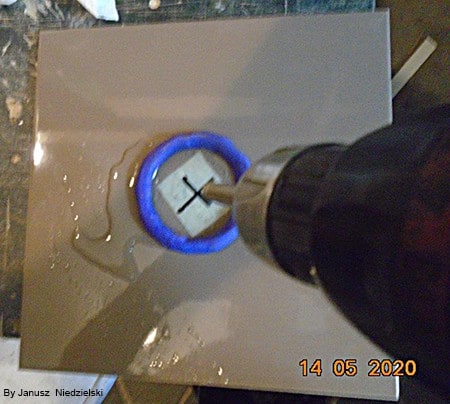 In the centre of the ceramic tile drill a hole with your drilling machine and the Diamond drill bit M10 using low rotational speed. Protect the tile with a masking tape in the place of drilling. It is recommended to use water for drilling in ceramic or glass material. Put the ceramic tile in a tray filled with water. Alternatively stick a Plasticine (or similar) ring to the tile and such created pool fill with water.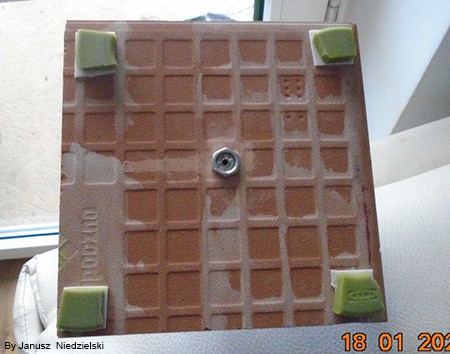 Install the rose on the ceramic tile using the Nuts M10. On the bottom of the ceramic tile stick the Furniture pads or similar.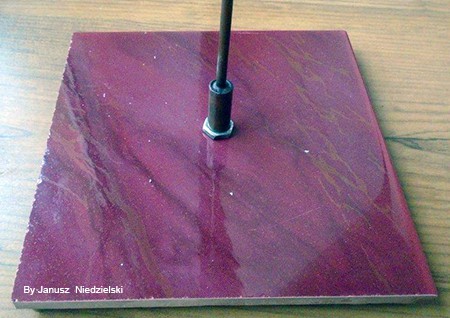 Display Stand Sectional Drawing
An engineer by trade, Janusz says that a drawing will tell more than a hundred words, so he has kindly prepared one of those for us, too. How amazing is THAT?! He has also offered to answer any questions you might have, so fire away in the Comments below and he'll get back to you. Give him a bit of time!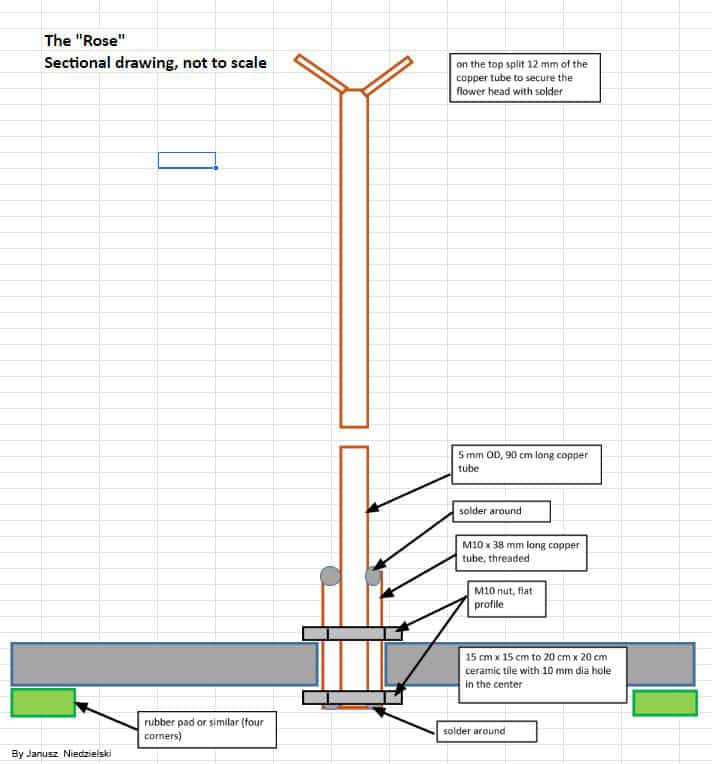 What a treat this is. Thanks to Janusz you now have the instructions to build a very robust stained glass display stand. Feel free to email me any finished projects so I can post them on this page.