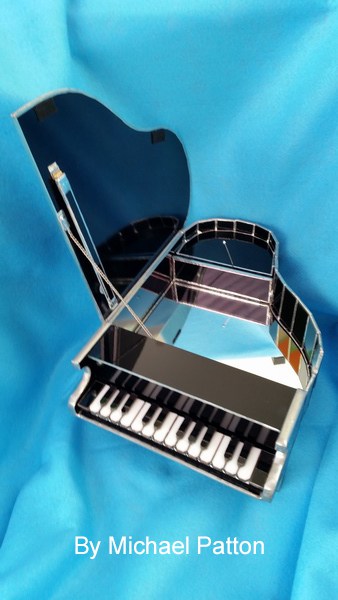 Get stained glass inspiration APLENTY from these amazing images. I think you'll agree that my students and readers are The Most Talented Bunch Out There 🙂
Colours, textures, techniques – they have it all at their creative fingertips.
If you want to make 3D stained glass there's a Gallery especially for you below. Watch out for Cinderella's carriage!
It's my pleasure to share their work with you. I'm sure you'll get as much stained glass inspiration from it as I do.
Inspired Stained Glass 3D Work from Readers
Along with 3D work there is some gorgeous mixed media mistresspieces here.
Have you thought of adding different materials to your stained glass? If not, these images will inspire you I'm sure.
If that's not enough inspiration for you, there's more over here:
Images of Stained Glass – Fabulous Work From Readers