St Mary's Church, Fairford
Seeing St Mary's Church stained glass windows in Fairford is an amazing experience. I've always been a huge fan of medieval stained glass painting, but this is something else; a huge scheme of 28 windows that make up the most complete set in the UK.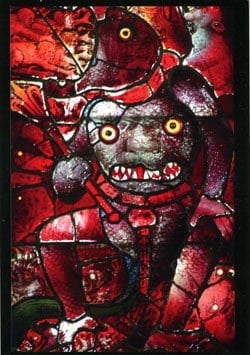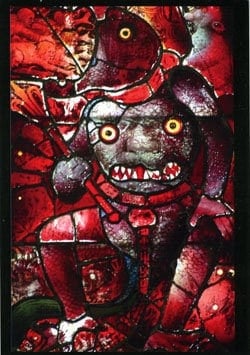 It's very rare in the history of stained glass to find a church that has been glazed all at the same time, around 1500, in such a coherent manner.
The windows were made by Barnard Flower, the Master Glazier to King Henry VII. They were designed to read like a book, with the plot craftily adjusted so that an uplifting image was placed above each altar.
That's why we find the assumption of the Virgin in the Lady Chapel, the Crucifixtion above the high altar, and the transfiguration above the Corpus Christi altar.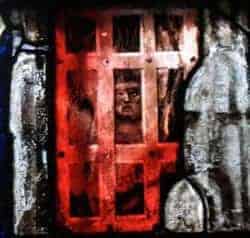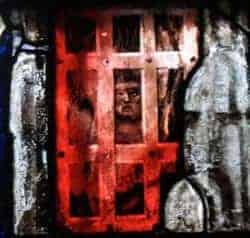 From Adam and Eve to probably the most famous medieval depiction of the Last Judgement in the world, this is a fantastically colourful romp through the bible story.
It's been lovingly restored over the last two decades, and is an absolute must for those interested in stained glass history.
Don't forget to look at the devils – they're the best I've seen! Some are positively gleeful. The one above is imprisioned behind red hot bars.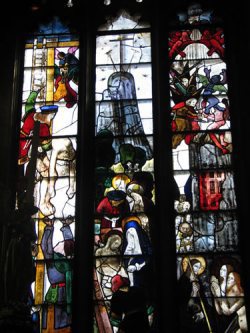 Window 6 – depicting (from left) the descent from the Cross, the entombment and the Harrowment of Hell
Helpful Resources
A guy called Robin Croft has a couple of slideshows on Flickr that give a detailed look at the church windows at Fairford. He was obviously as delighted as I was with the Fairford devils as he's dedicated a whole set to them!
1| 2 | 3 | 4 | 5 | 6 | 7 | View All