Buschulte's Colourful Masterpieces
The one thing that strikes me when looking at Buschulte's church stained glass windows is: 'How does he get away with it?!'
When I was at art school I was always told that creating a coherent body of work was 'A Good Thing', and that being the equivalent of an artistic Jekyll and Hyde was definitely 'A Bad Thing'.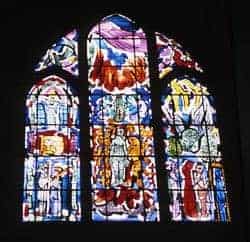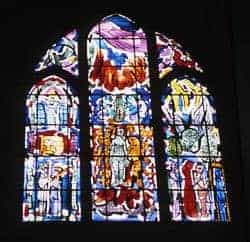 So, imagine my amazement when I was introduced to Buschulte's windows! Half of them are a riot of wonderful, celebratory colour, figurative and spontaneous…and the other half?
A meditative, calm, geometric configuration of clear or muted glass, using rods to throw prismatic colours along crypt walls.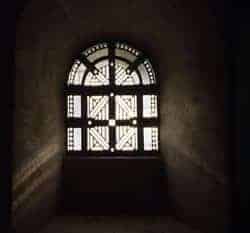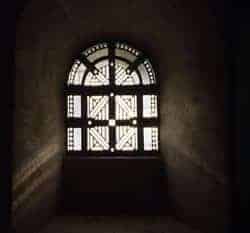 The two conflicting styles each have their own power and resonance. The uplifting experience in St Patroklus Cathedral in Soest left me buzzing, but it was the intimacy of the crypt at St Maria im Kapitol in Cologne that stayed with me.
Figurative Christian windows have never been my thing, but these simple abstract church windows were quietly divine in this contemplative setting.
Helpful Resources
If you'd like to see more of Buschulte's work, a guy called Aiden McRae Thomson has the most fantastic resource on Flickr. Here's his photo set on Cologne, where many of his windows can be found. He also annotates the pictures with very helpful notes – and really knows his stuff.