3 Ways to Solder Over Gaps in Stained Glass
I get asked quite a lot about how to solder over gaps in stained glass. Here are 3 ways of filling in different shaped gaps.
Filling In Large Irregular Gaps
The best way to fill this type of gap is to scrunch up little tiny bits of copper foil.  My favourite solder for this job is Canfield 60/40 (paid link). This saves you solder because where there's foil you won't need stained glass solder.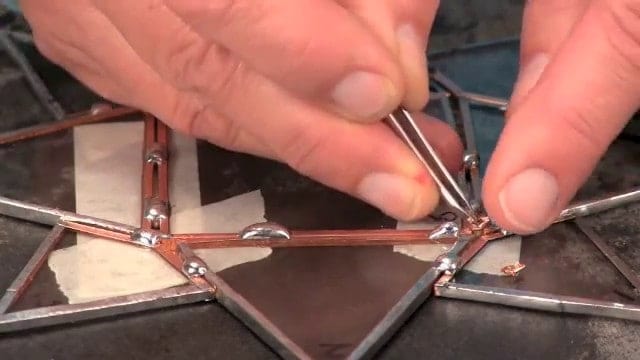 You just slot them in the gap, making sure that they're flush with the top of the glass so that they don't stick out above the solder. Then solder over the top.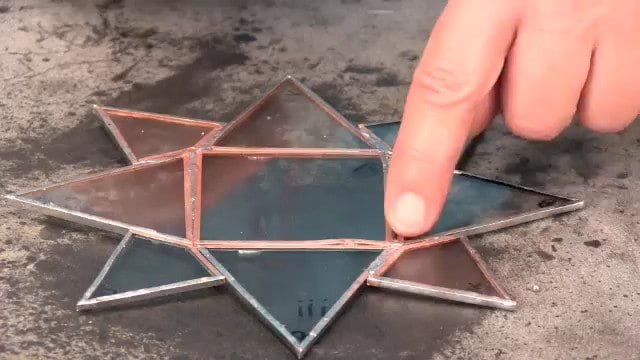 This is Side 2 of the seam filled with scrunched-up copper foil. Just flux and solder over the gap as normal.
Filling Gaps Video
---
If you struggle to achieve smooth solder seams there are a couple of simple techniques you can learn to improve it.
If you don't have a local class my Stained Glass Made Perfect course has helped many people improve their solder lines. And we know how crucial they are to a piece! The course is self-paced and online so you can learn these soldering techniques even if you are unable to get to a class. You can find out more about it here: Stained Glass Made Perfect.
---
Soldering Over Long Thin Gaps
For this long thin gap the approach is a little bit different. Stick 2 pieces of copper foil together and then fold them over so that they're no longer sticky before inserting them into the long thin gap. Again, make sure that it's flush and doesn't stick out over the top of the glass.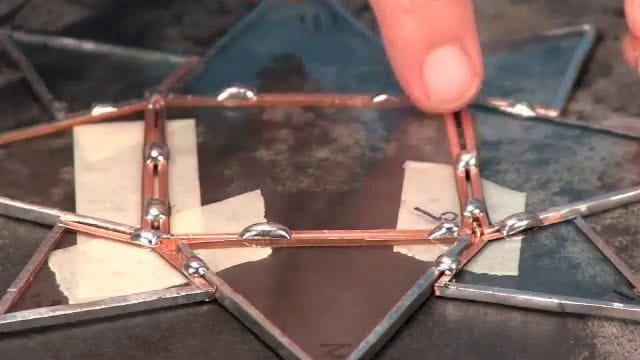 I'm pointing at the long thin gap. Notice I've got masking tape underneath? This is to stop solder from seeping out the other side.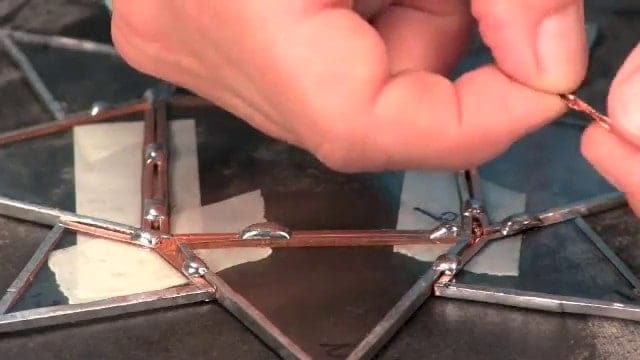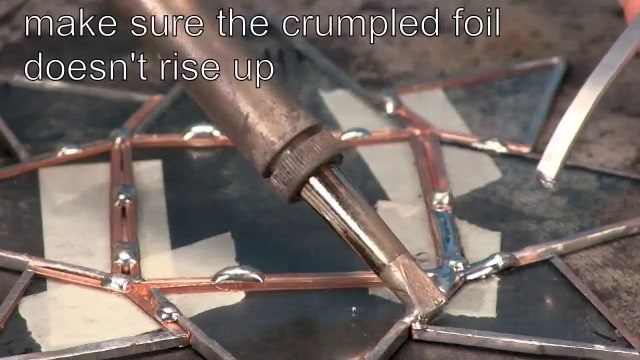 Flux everything and then start soldering. Be prepared to use quite a lot of solder in the gaps despite the copper foil filling. You have to solder quite quickly, especially when you do Side 2. This is to prevent it from seeping away through to the other side.
You can make quite a nice seam covering a gap, although it's always better not to have gaps in the first place of course!
Soldering Over A Gap Without Filling First
This is the third example I'm going to show you. I'm just going to fill the gap with solder and not bother with copper foil.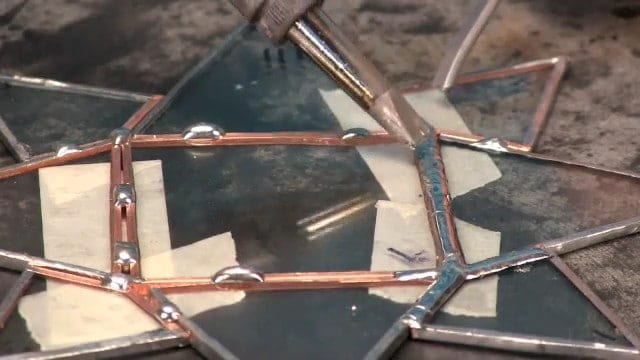 Look at the seam to the left of the image. Can you see I've got masking tape underneath the seam to stop it coming out the bottom underneath?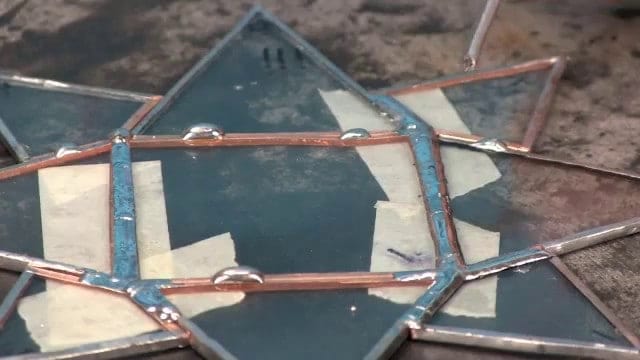 Start with a layer of solder and then let it cool.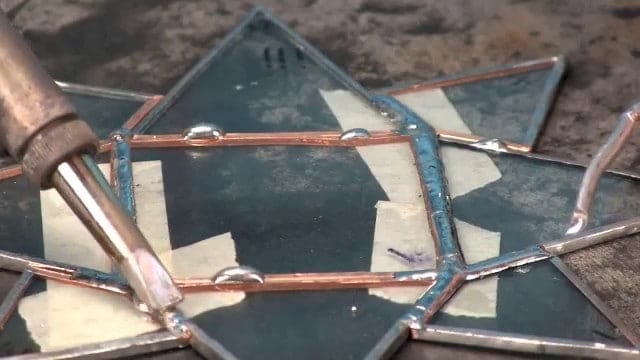 Once it's cooled down enough you can add another layer of  solder on top.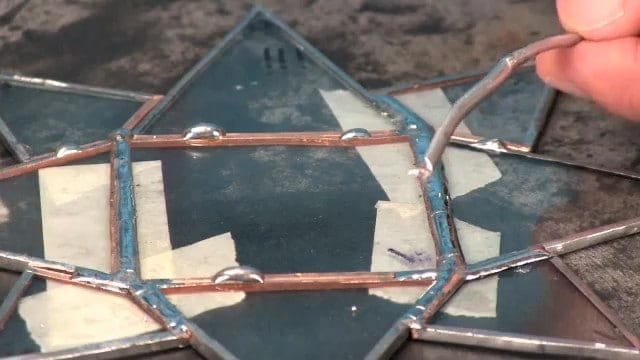 Now you have a nice smooth solder seam. You have to solder fairly quickly otherwise it will want to leak through to the other side.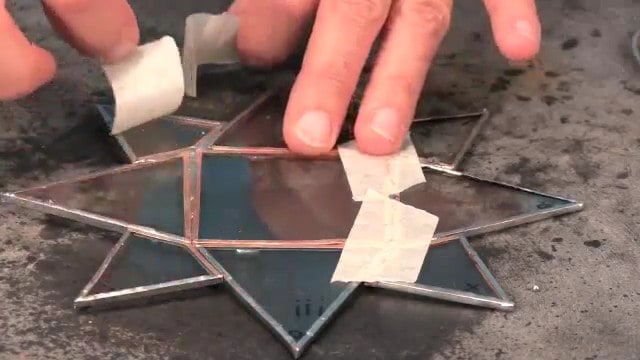 When you turn it over you can see how little soldering work there is left to do. This is pretty straightforward.
Stained Glass Soldering Problems
PIN IT FOR LATER