Stained Glass Tutorials - Page 8
Improve your Stained Glass Soldering here
Find tips and tricks to help you achieve a beautifully smooth soldered seam. You'll discover how to get a lovely rounded edge on your sun catchers and how to fill in unsightly gaps.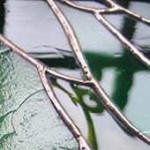 A Sparkling Finish is yours
Patina and Polish is the last step and the one that truly makes your stained glass stand out. Find out how to achieve a gorgeous uniform finish and see your work gleam.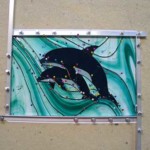 Hang your stained glass work with pride
Don't end up with stacks of stained glass gathering dust in a cupboard. Find out how to Frame and Add Hooks so that your beautiful work takes centre stage.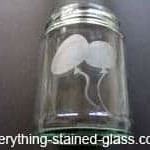 Glass Etching Cream Tutorial Glass etching cream is quick and simple to use with stencils, giving good results for relatively little effort. So where can you get it and how is it done? Here you'll find out how to: design custom etchings and add unique detail to your glass art…