Copper Foil Construction - Page 2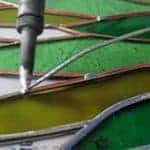 Master Smooth Stained Glass Soldering
Say goodbye to lumpy solder lines and start creating wonderfully smooth solder seams by following these simple instructions. You'll find out about a magic tip cleaner too!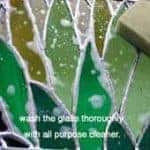 Get a Sparkly Even Finish
Find out the secrets of getting a sparkling finish to your stained glass. Cleaning, polishing and patina are the last steps; make sure you do yourself and your work proud!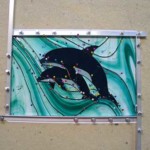 No More Misshapen Rejects

Make sure you get perfect fitting square panels every time. Stop your panel growing and growing and GROWING with this tutorial on squaring stained glass.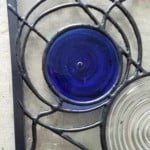 When soldering stained glass copper foil you're aiming for a slightly rounded, smooth seam. There are lots of factors feeding in to your success with this! The main ones are: how hot your iron is your soldering speed sufficient flux and the cleanliness of the tip If you're having trouble…